Draw even more attention to your handrails with some additional detail:
Visible stitch options and leather finishes. Prices vary depending on selected finish style and handrail length. Contact us for prices.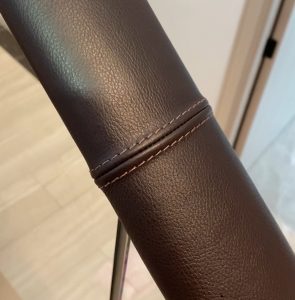 Twin – Stitch
On longer handrails, why not add a little detail with twin stitch lines at the seams. Available in either a matching or contrasting thread colour.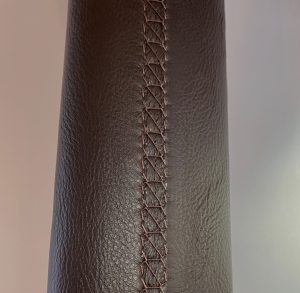 Hand – Stitch
Purely a decorative touch, however adding hand-stitch along the joint line is the perfect finish when the detail really counts.
Also available in a matching or contrasting thread colour.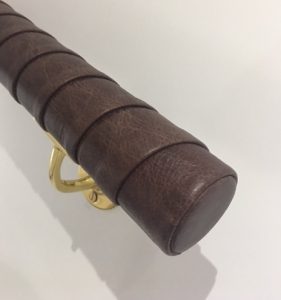 Tennis Racket Wrap
A visual and tactile leather finish. The tennis racket wrap, or overlap wrap, is a lavish handrail detail and can be finished-off with leather end-caps or brass/chrome finials.
Visit our main site, Hide and Stitch, for more examples of handrail finishes.